Open for Dine in & To Go
Everyday From 7:00AM to 2:00PM
Bread and salt is a welcome greeting ceremony in many European cultures, a traditional sign of hospitality.
Bread – So you never go hungry and a sign of prosperity.
Salt – So there is always spice in your life.
While we are a classical breakfast place, we respect seasonality and influence of fresh ingredients. We use Colorado grown products whenever possible and we have a commitment to creating a harmonious and symbiotic relationship with you, our guests.
Menu + Highlights
MENU CHANGES REGULARLY. WE APOLOGIZE FOR ANY CHANGES NOT NOTED HERE.
Our Locations
Frisco, CO
401 E. Main St.
Frisco, CO 80443
Lakewood, CO
Now Open 8am to 1:30 everyday!!
224 Union Blvd
Lakewood, Colorado 80228
Sister Restaurants

842 N Summit Blvd #38
Frisco, CO 80443
domafrisco.com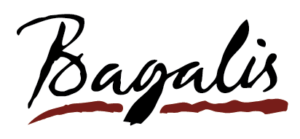 320 Main St Frisco, CO
(970)668-0601
www.bagalisfrisco.com